Leave Dad stoked this Father's Day with the Ultimate Gift Guide - by Mambo Australia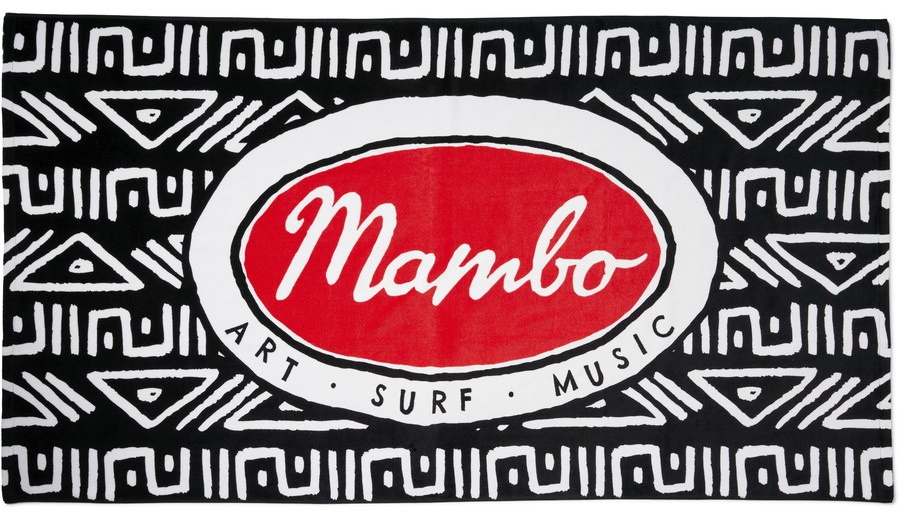 Drop the cufflinks and the "Best Dad Ever" mug! If you're looking for the Father's Day gift to cement you as Dad's fave - look no further than our picks from Mambo Australia.
A household name for over 35 years, Mambo Australia uniquely combines all things surf & style; to cement themselves as THE Australian lifestyle, fashion and beach culture brand.
Included as part of our best picks are favourites from their latest capsule collection - 'Shang-ri-lax', celebrating the best of Australian iconography: we're talking bin chickens, caravan park holidays, barbecues, and the beach - all things summer vibes!
Here are our best gift picks for the larrikin, the laid back, and the adventurous Dad this Father's Day:
Under $30 / $50
Mambo Australia - Men's Bin Chicken Tee - Shang-ri-lax', RRP: $20
Made with 100% Cotton Jersey, the Men's Bin Chicken Tee celebrates a truly iconic, yet equally as polarising, Australian icon. Slightly smelly but also a little endearing… Does this sound like someone we know?!
Mambo Australia - Men's Tee 'Froth Lords', RRP: $20
For the Dad who's a native to wherever the frothies are on tap - the Mambo Australia 'Froth Lords' Tee is a no-brainer! Made with 100% OCS Cotton, this Tee will last for the years of Pub sessions to come - and it will quickly grow to become a staple in Dad's wardrobe.
Mambo Australia - Men's Shirt - Shang-ri-lax, RRP: $30
Adorned with surfboards, beach tents, luggage and more - if this shirt doesn't inspire your next family coastal vacay, nothing will! This breathable, stylish and somewhat modest take on the infamous "party shirt" will have your Dad embracing the very best of summer vibes this year and beyond.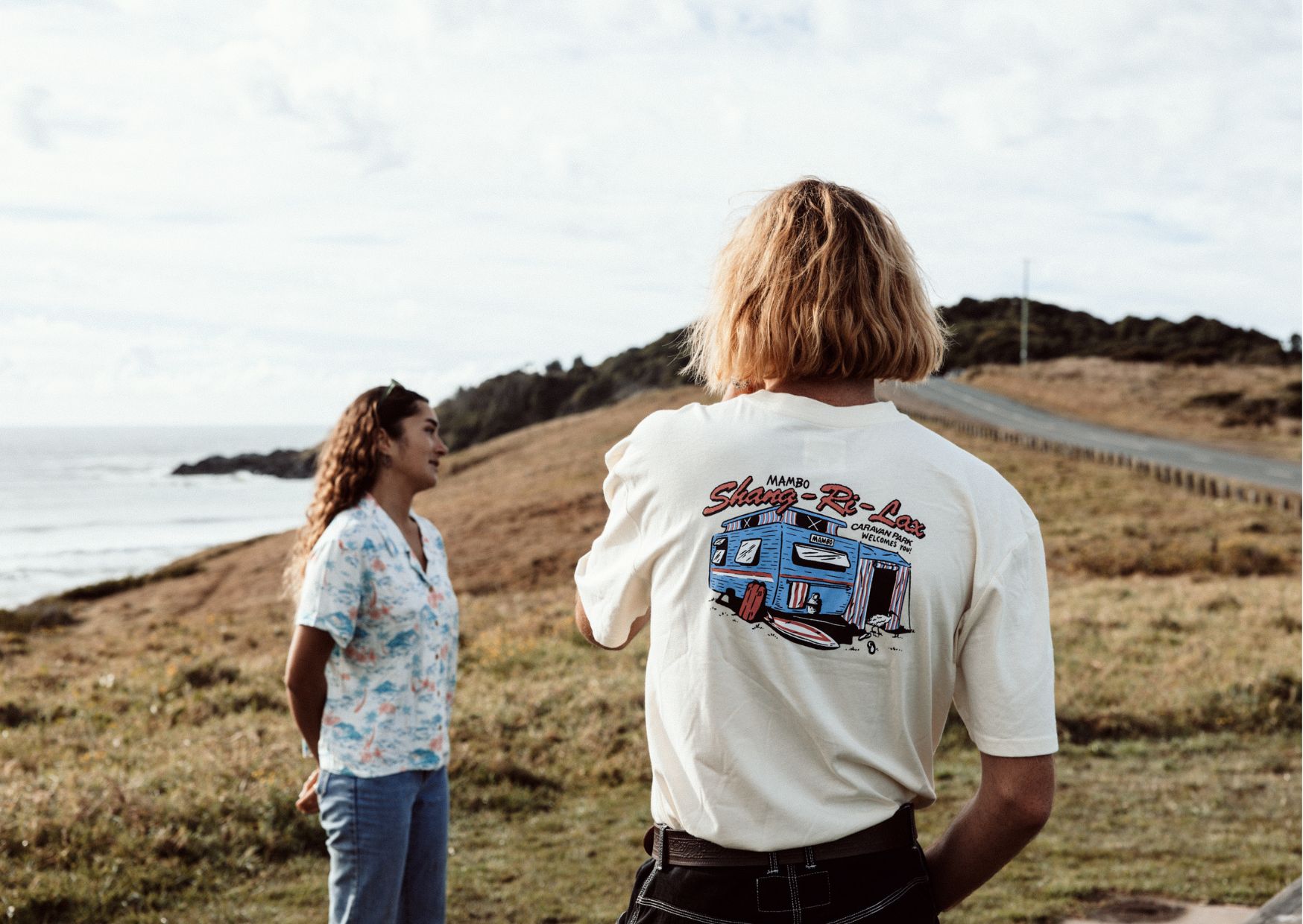 Surfy Dad
Sticking to its roots and playing to the heart of the brand - Mambo Australia prevails as a source of style for surfers, gurfers and aspiring groms.
For many, their idea of the perfect Father's Day involves a day spent in the water, surrounded by loved ones - and snatching the best of the breaks (because, after all, it's his day!) So why not treat your Surfy Dad with a few of these best picks below:
Mambo Australia - Men's SS Tee - Marsurfials, RRP: $20
The Marsurfial can usually be found frolicking at their favourite beach, frolicking in whitewash and toasted sand - or not far from it. This Tee is designed for the proud amateur to the surfing pro and made with 100% OCS Cotton - a guarantee to last the old man a lifetime in the sun.
Mambo Australia - Men's Volley Shorts, RRP: $30
Designed to be worn in and out of the water - Mambo's Men's Volley shorts offer Dad the ultimate comfort for any occasion.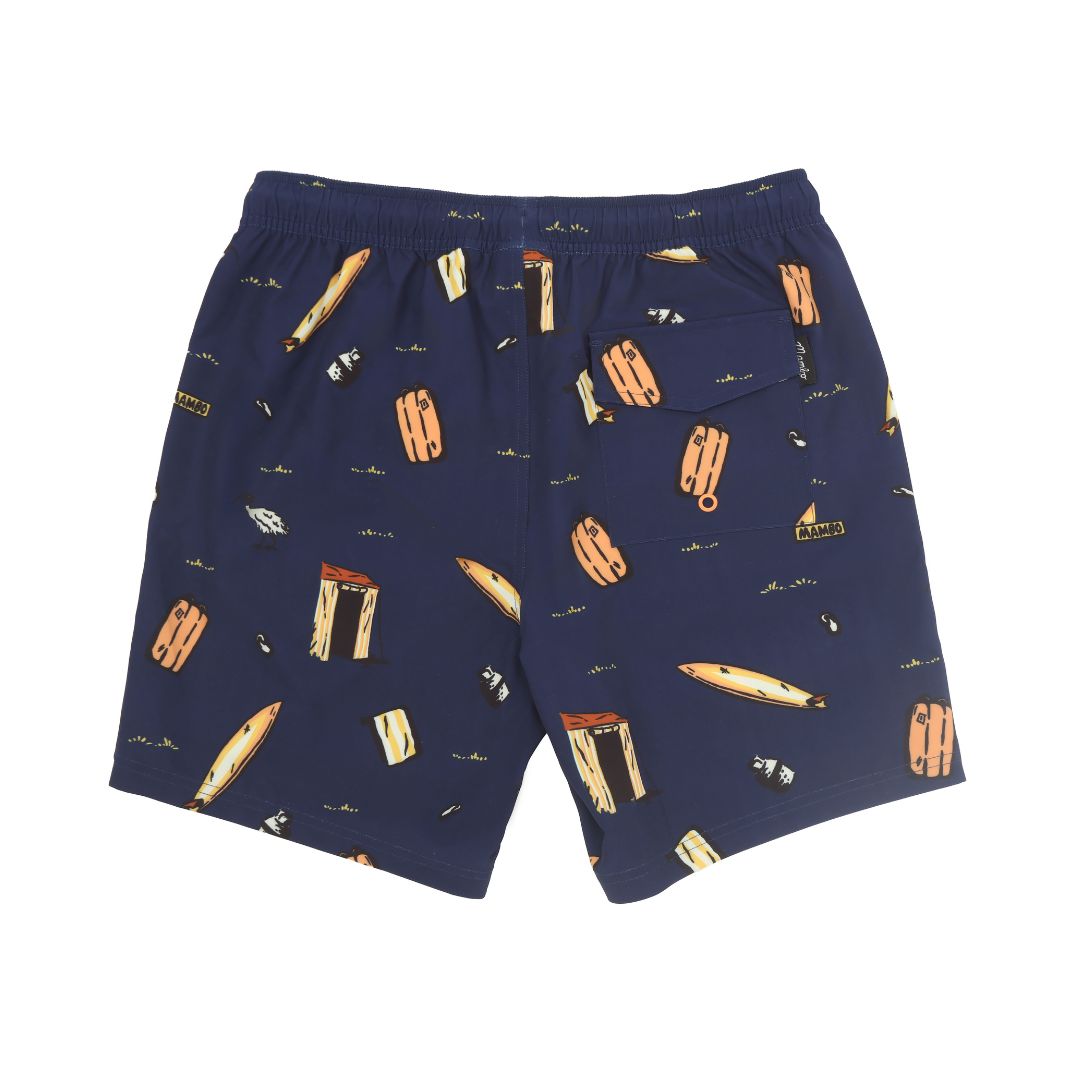 Mambo Australia - Men's Raglan Rashie, RRP: $25
The Mambo Men's Raglan Rashie is the perfect, practical gift for the Dad you can't keep out of the water. Gone are the days when the Rashie was considered "daggy". Featuring a round neckline & mid-length sleeves to allow ultimate comfort both in and out of the water.
Mambo Australia - Mambo Velour Beach Towel RRP: $19
A staple in any Aussie's beach bag is a quality beach towel. Keep Dad cosy after a swim with the Mambo Velour Beach Towel, made from cotton and adorned with the classic Red Mambo logo.
Adventurous Dad
From practical apparel to trendy outdoor gear - if you're looking to find the perfect gift for the Dad who loves all things outdoors (and one he'll actually use) - look no further!
Mambo Australia - Rolling Duffle Bag RRP: $49
Whether it's a quick trip to the coast or that overseas trip you've been waiting years for (literally!) - the Mambo Rolling Duffle Bag is fit for all occasions. A large main zipper compartment, front and side zip pockets + a pull-up handle and two-wheel design, will easily allow the old man to move from place to place with 0 fuss.
Mamo Australia - Men's Neoprene Swim Shoes - Black, RRP: $20
Crafted for any hydro-terrain, the Men's Neoprene Swim Shoes will give Dad ultimate enjoyment in all things underwater adventures. Featuring a scuba upper and textured sole, fasten Dad into these shoes all Summer (and avoid those nasty oyster cuts!)
Mambo Australia - Men's LS Rashie - Froth Lords, RRP: $30
Keep dear old Dad "frothing" this Summer in his new 'Froth Lords' Rashie. Designed to protect Dad from the beating Aussie Sun and cool morning waters - Mambo's LS Rashie is designed to protect and is both long-lasting and comfortable.
To nail the brief this Father's Day - why not buy Dad something he'll actually use?! Mambo Australia's gift guide guarantee's a gift that's practical, thoughtful and unique in its quintessential 'Mambo' touch.
To check out their latest and full range of men's apparel and accessories - Mambo Australia is sold nationwide at all Big W stores.